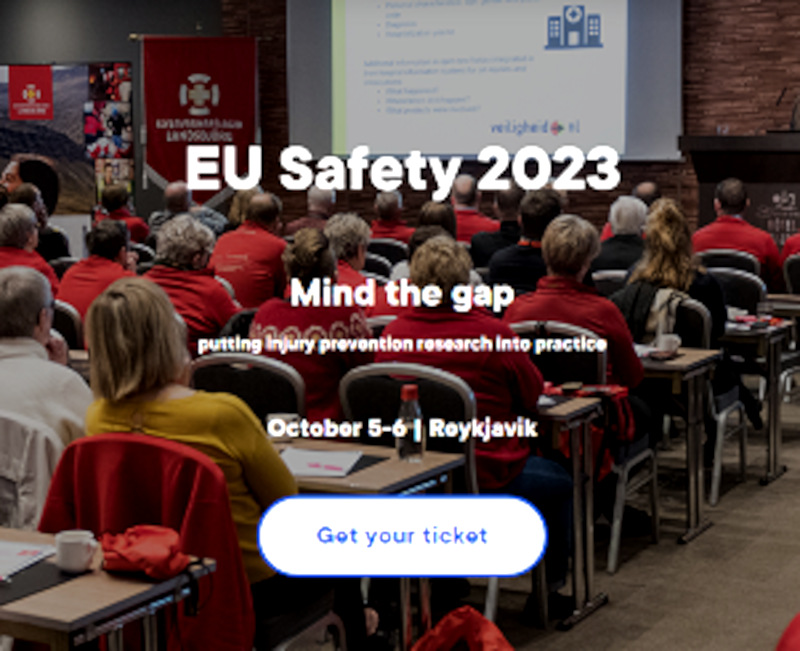 This year's conference theme is: 'Mind the gap - Putting Injury Prevention Research into Practice', and will provide training and exchange opportunities for injury researchers and safety promotion practitioners from across Europe.
Other topics in this bulletin are: 
Report recommends safer e-scooter rules.
Dangerous toys top list of safety alerts.
Reducing fall hazards in the home.
Recommendations to reduce rider road deaths.
The recent UN Global Road Safety Week (#RethinkMobility theme).
WHO Agreement aims to prevent fractures.
Increase in drunken cyclists injured.
A Vacancy: A new member to join the EuroSafe Executive Board - Taking a Lead on injury data.
Also: Registration is now open for this year's European Conference (EU-Safety 2023) on Injury Prevention and Safety Promotion, which will take place in Reykjavik, Iceland on 5 & 6 October.

Here is a link to the  E-Bulletin document.